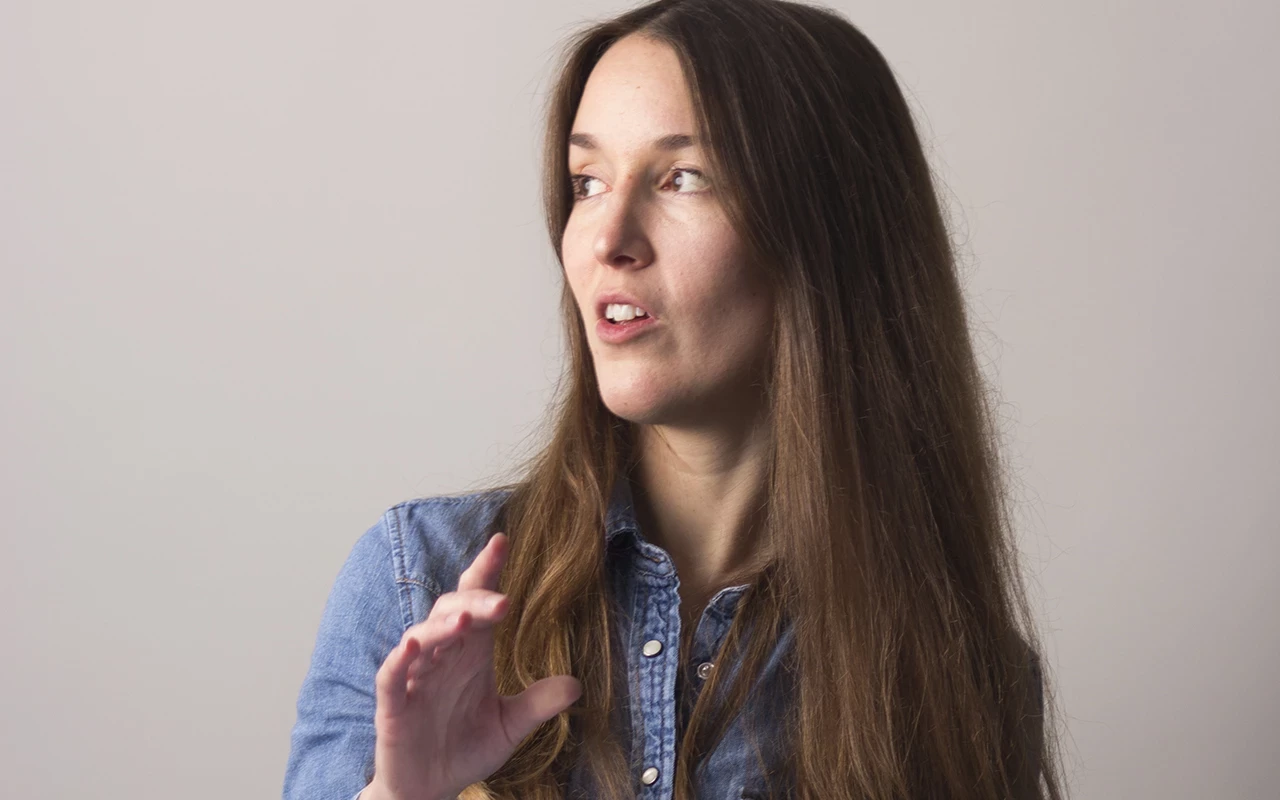 How did you end up working for Bulb?
I come from a design background. I have a degree in fashion knitwear design and have always had a particular passion for the technical side of design. Perhaps inevitably I was drawn to web development. I had been doing some freelance web design/development work since moving to Leicester.
I heard Bulb were looking for a junior frontend developer and thought this might be the perfect way to get into the industry 'officially'. I told the guys at Bulb that there was a lot I didn't know, but I loved what I was doing and I landed the role!
Tell us about your work experience before joining Bulb?
I worked for a year at John Smedleys as a knitwear design student. I was based in the design studio within their factory in Derbyshire. My role enabled me to get involved with everything from initial concept through to production. I would oversee the journey of new design samples through every process within the factory and finally test them against specs. The opportunity to follow the entire journey of the samples made me aware of the impact every process had, and helped me develop a keen eye for detail.
I then moved to London for a role as a knitwear designer. I would research yarn and colour trends, carry out comparative shopping, knit sample swatches, visit factories in China, and present to buyers. This job was less technical, however I learned the importance of knowing your consumer profile and keeping that in mind, even when you're getting excited about new trends.
At the end of the day we're creating things for real people, that's something I care about and find I am taking an increasing interest in web accessibility.
What were the key factors that made you choose to work at Bulb?
When I joined as a junior frontend developer, we were working on a big project – Warner Brother Studio Tour website. I was able to get involved straight away with the QA and cross browser testing, which allowed me to learn from both the existing code base, and the other developers, I quickly acquired the skills necessary for working as part of a development team, using git version control, Jira bug tracking, clear communication and attention to detail.
Tell us what your day-to-day responsibilities look like?
I get in super early. Usually I'll check my schedule for the day. Sometimes I'll go through a bit of informal code review and optimisation with our Lead Mobile Developer Terence Baker. Sometimes I warm up with a bit of research around current best practices and standards in web, or any other relevant industry news that takes my fancy.
Sometimes I despair at the rate tech seems to have moved on overnight, I find it's really important for me to remember that I don't need to know everything right now! My main task of the day is developing UI pattern libraries.
What are you doing to make sure you are keeping up to date with current industry standards and trends?
I read constantly, I love A List Apart Articles. I take courses whenever I get a free moment – I particularly like the approach and style of Wes Bos. I've actually just finished Accessibility for Everyone by Laura Kalbag which I would suggest everyone in the tech industry should read – it really matters!
Is there a project you're most proud of?
I enjoyed a site we did for Higher Horizons. Higher Horizons is a collaborative network of universities and colleges with an aim to reach out to young people to broaden their horizons, increase their aspirations and ultimately inspire them. The project was a multi phase build with a really well thought out workflow resulting in a simple website that is a pleasure to use.
What do you love most about working at Bulb?
Personally, the people and the environment. It's pretty relaxed and informal but based on a shared goal of achieving the best solutions we can for our clients. We're all extremely passionate about what we do, but often in different areas and in different ways, this seems to work really well, allowing for a good balance of concerns when we come together and well thought out solutions. The flexible working hours are really important to me, allowing me to achieve best the work life balance I can.
What advice would you give to any aspiring developer?
Don't think you need to know everything before applying for jobs. I am still learning A LOT while on the job, be prepared for the learning to never stop.