Web Design and Development
Achieve business goals and improve your digital presence with a website that keeps longevity in mind.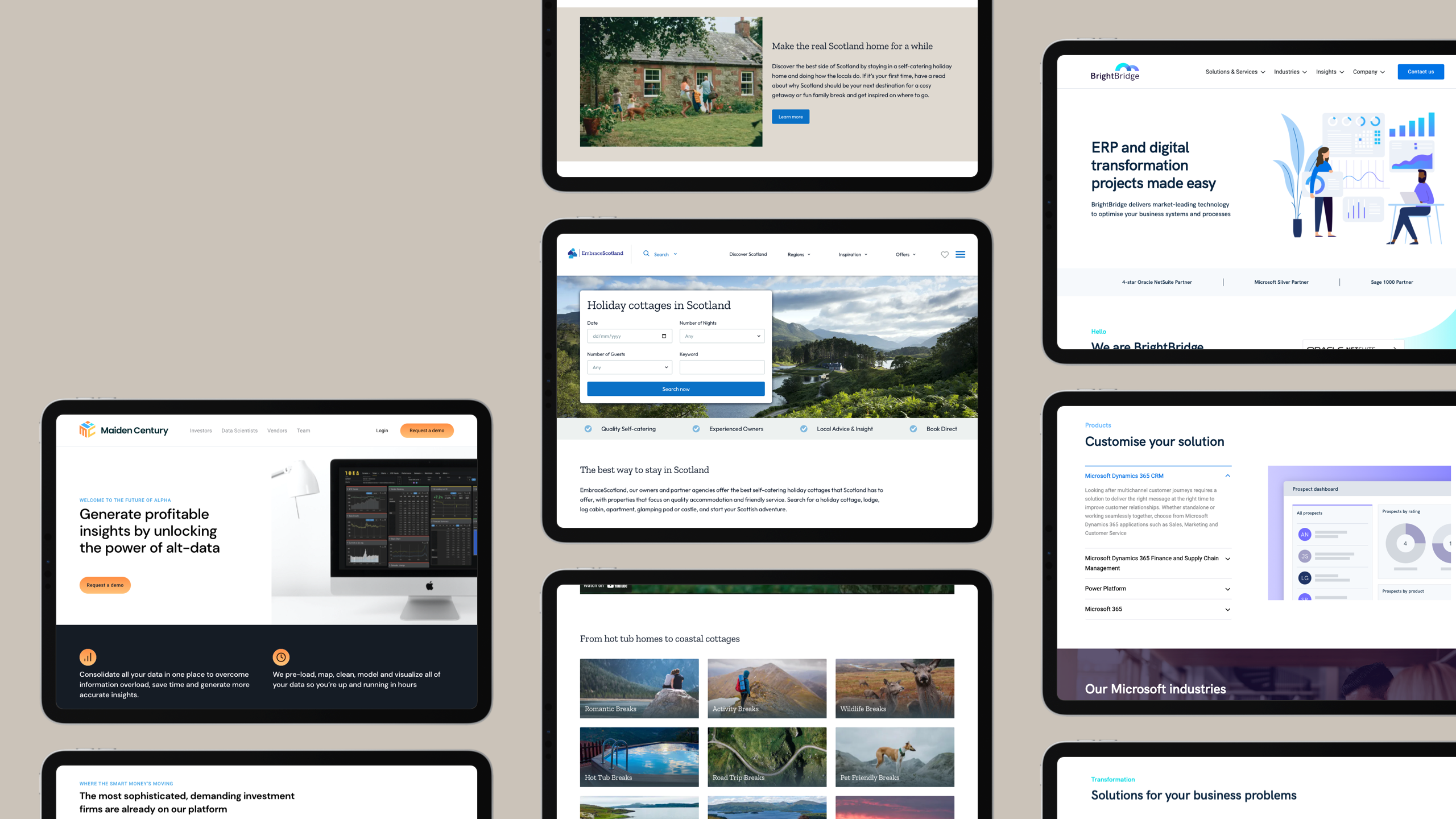 Bespoke websites designed and built in our studio
We adopt a flexible approach with our partners and make sure to keep everything in-house. It's to ensure your new website achieves its objectives, but also to get further under the skin of your business.
What goes into your site
Discovery Workshops
Discovery is how we begin every project. Workshops are moulded around your team to clarify what's needed throughout your website, whilst market and user research helps to elevate its ambition.
Website Design Services
Specialising in both user interface and user experience design, we don't just make things look nice. Crafting a bespoke look and feel comes with designing succinct, detailed user journeys.
Website Development Services
Our development team build sites with a consideration for both usability and performance. A technically healthy website not only ranks better, but leads to happier users.
Website Management Services
After your website is live, we typically act as a creative and technical partner to make improvements, manage the CMS, enhance performance, and optimise content for search engines.