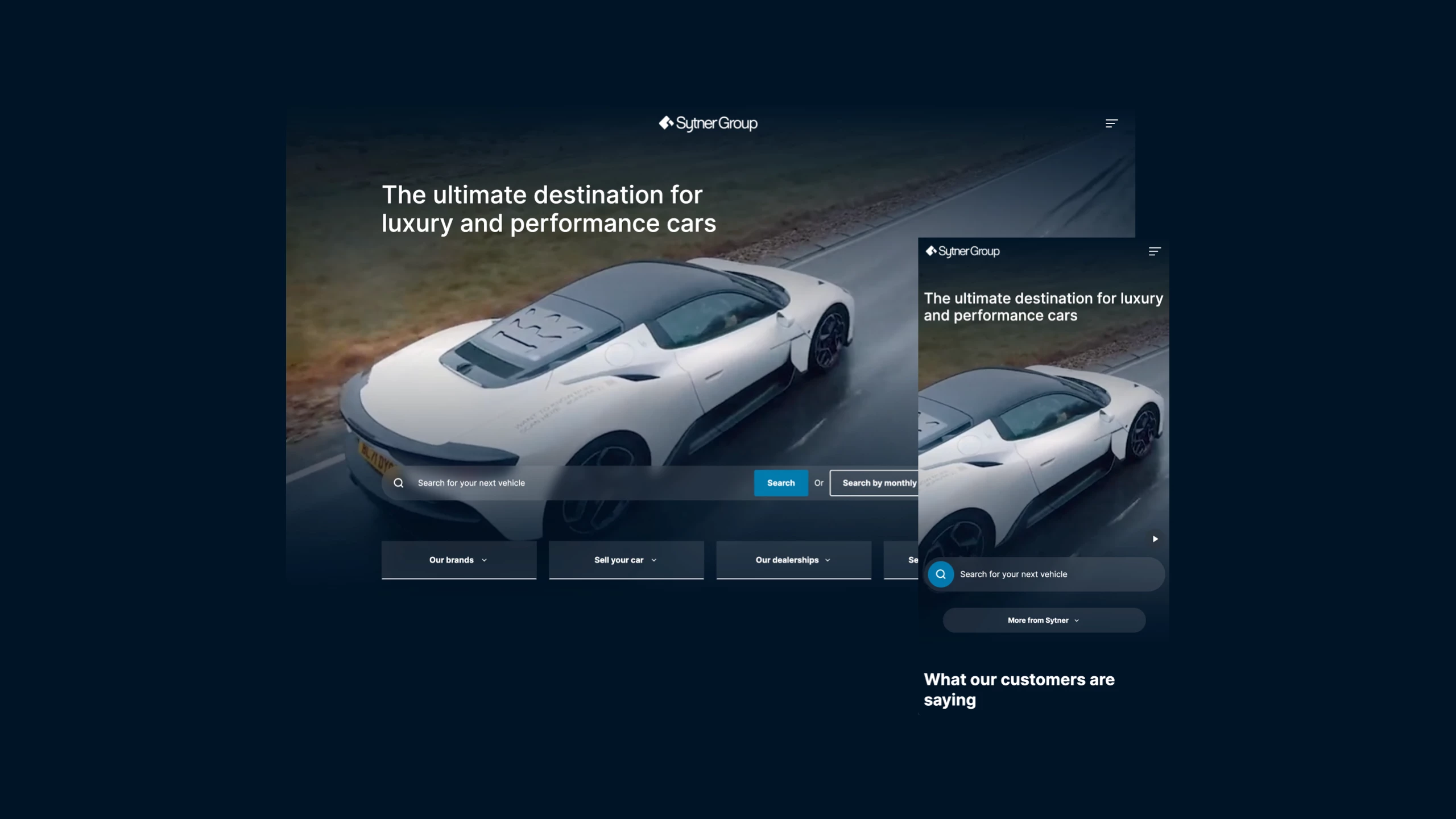 The need to bring car sales online
The Sytner team understand the role that digital products and effective user experience can play in the car-buying process. Our creative partnership takes a proactive approach to design that seeks to push the automotive industry forward.
With customer behaviour becoming less concrete and more dependent on external factors, Sytner wanted to pioneer a hybrid approach to car-buying. A methodology that believes it should be the customer's choice on how they interact with a business, and it's the business' responsibility to keep all channels open.
Fresh web design & tone of voice for new era
The first step in developing a "buy online" function was to prepare Sytner's site for a new era. Redesigning the site meant adapting to this new way of thinking. A modern, clean look and feel with a thorough refresh in SEO and tone of voice.
The nature of our creative partnership allowed the delivery of this work was staggered to suit Sytner's evolving priorities and demands of the external market. The impact of the pandemic on the automotive industry forced us to adjust direction, with the enduring challenge of reflecting Sytner franchises' brand identity in the site.
As always, this direction was dictated by research. Discovery Workshops, SEO audits and keyword research brought clarity to the project and helped the design team work with Sytner to create a considered set of distinct pages.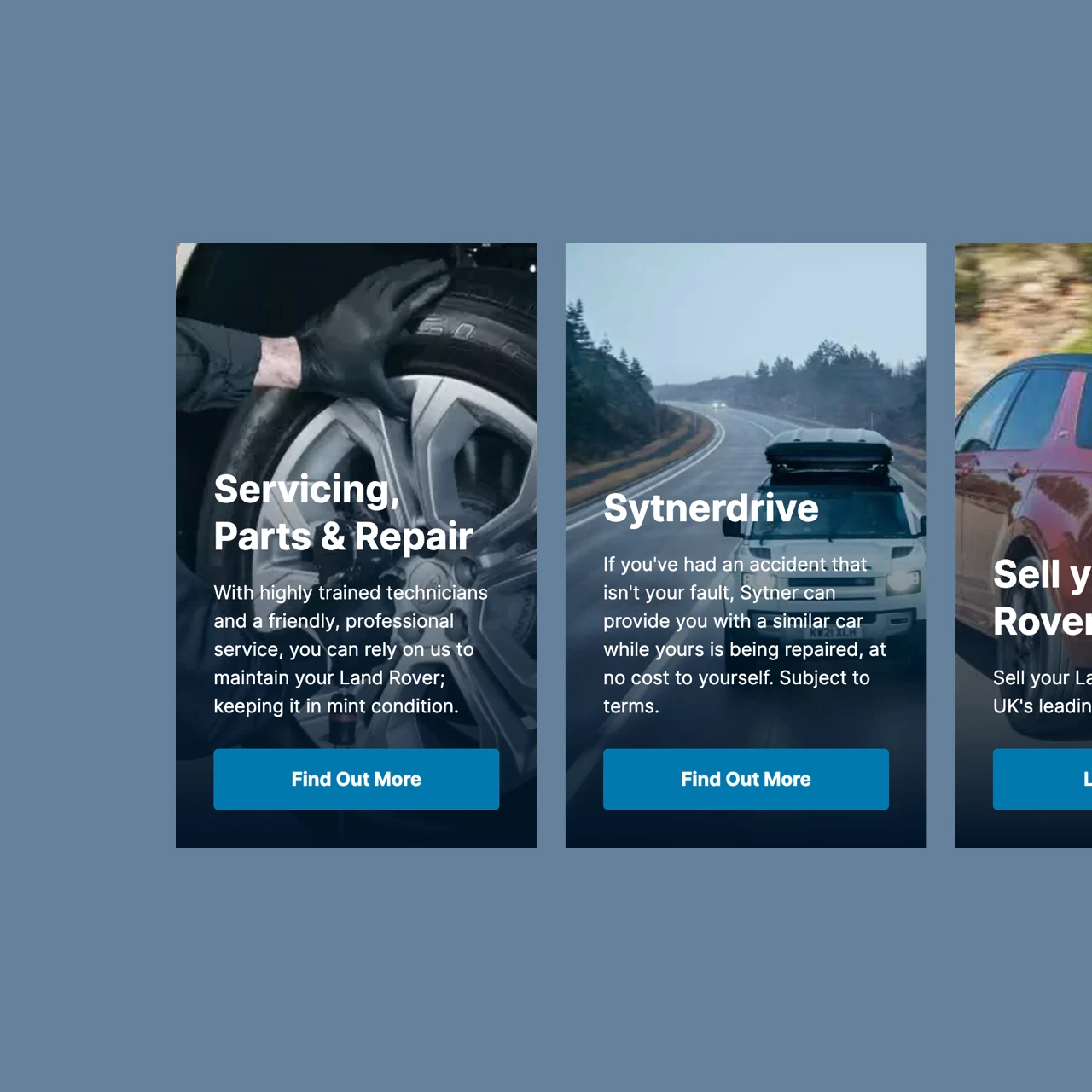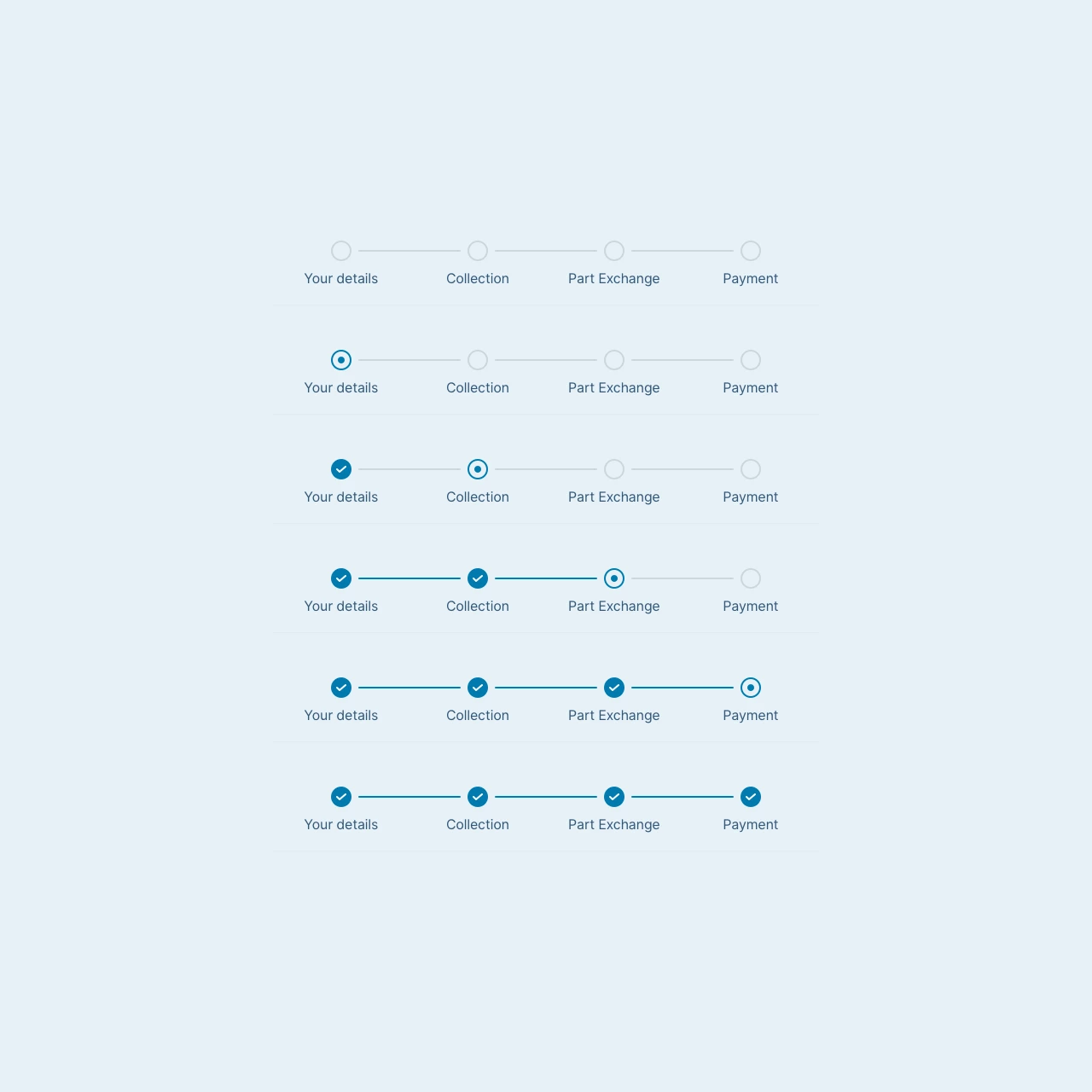 UI/UX design creating hybrid sales journey
While we continue to support Sytner in widely improving the design of their site, this challenge saw us create an effective "buy online" user experience. The approach spanned different branches and brought traditionally in-person activities to a digital format, whilst ensuring showroom visits were still an option.
Until very recently, the idea of buying a car online was scary. Between a few market disrupters, some accessible technology and a global pandemic, the concept has become far more realistic. But to align with Sytner's premium brand, an online customer journey needed to retain the feeling of superior customer service.
Following a series of discovery workshops, the design team got to work on user flows, wireframes and a site architecture plan. Considering competitors in this space, as well as the motivations of Sytner customers, the result was a sharp, flexible e-commerce function.
A design system for the present and the future
To support the move to online sales, and to allow fluency between internal teams, we worked closely with the Sytner to craft a new design system alongside the website.
The design system gave Sytner a visual toolbox for future digital projects, for which they now have the power to scale and deliver faster. On a user level, the system helps increase goal conversion rates and makes interactions with online customers more meaningful.
A flexible, proactive creative partnership
At the root of our partnership with Sytner is the practical way in which we carry out and manage our projects. Using the agile methodology we adopt in much of our work, we're able to respond with deliverables fast and to a high standard.
An ever-changing, demanding landscape like the automotive industry doesn't allow for work to be scheduled months down the line. Our project management team make support available as and when needed, always maintaining a direct line between partner and designer.
We like to think of ourselves as a bit of an external design team, providing not only deliverables, but advice, ideas, and research as well.
Our additional expertise in marketing and development continues to help also, encouraging strong relationships with many of Sytner's internal teams. This work, for example, saw us advise the back-end team on customer experience, giving the project some extra cohesion.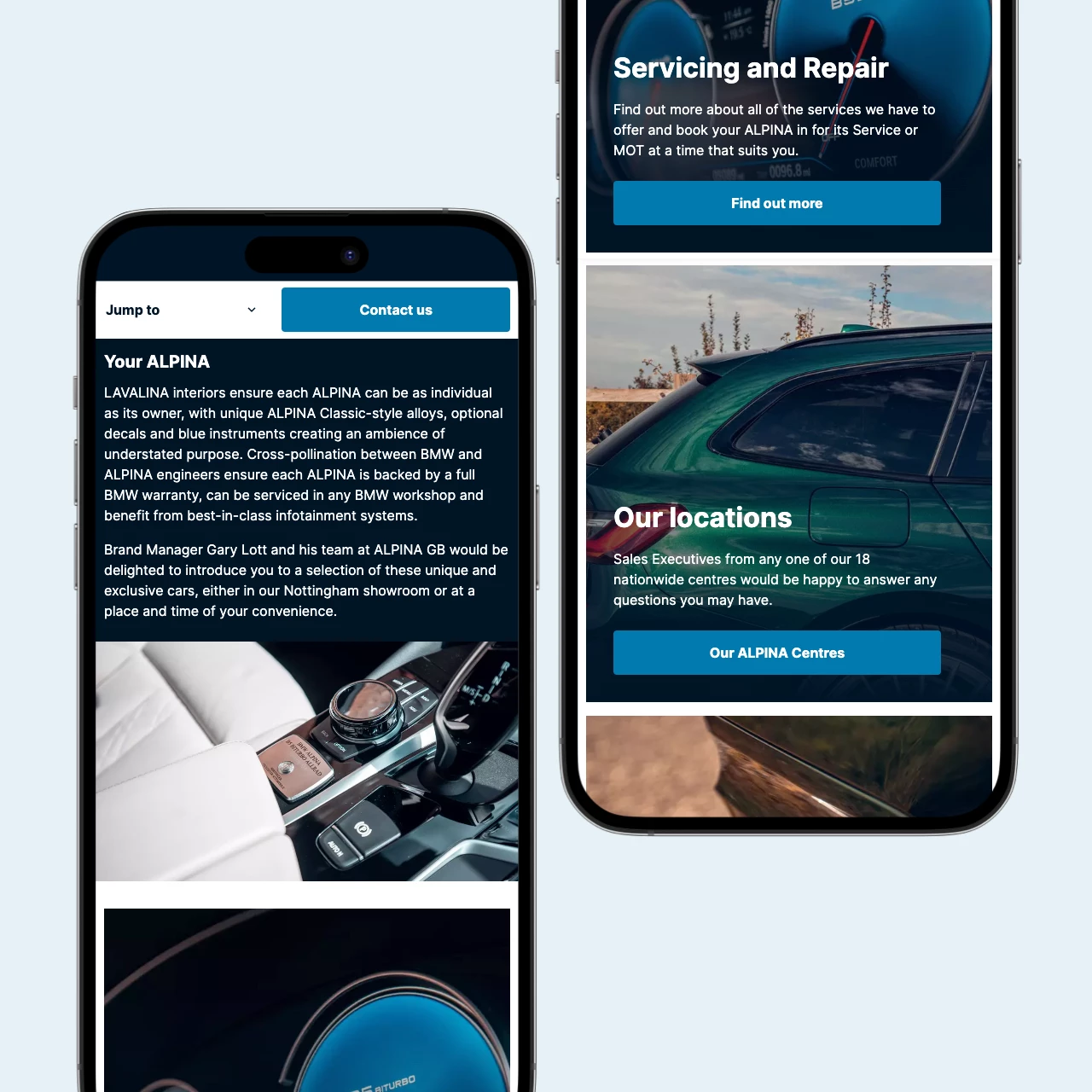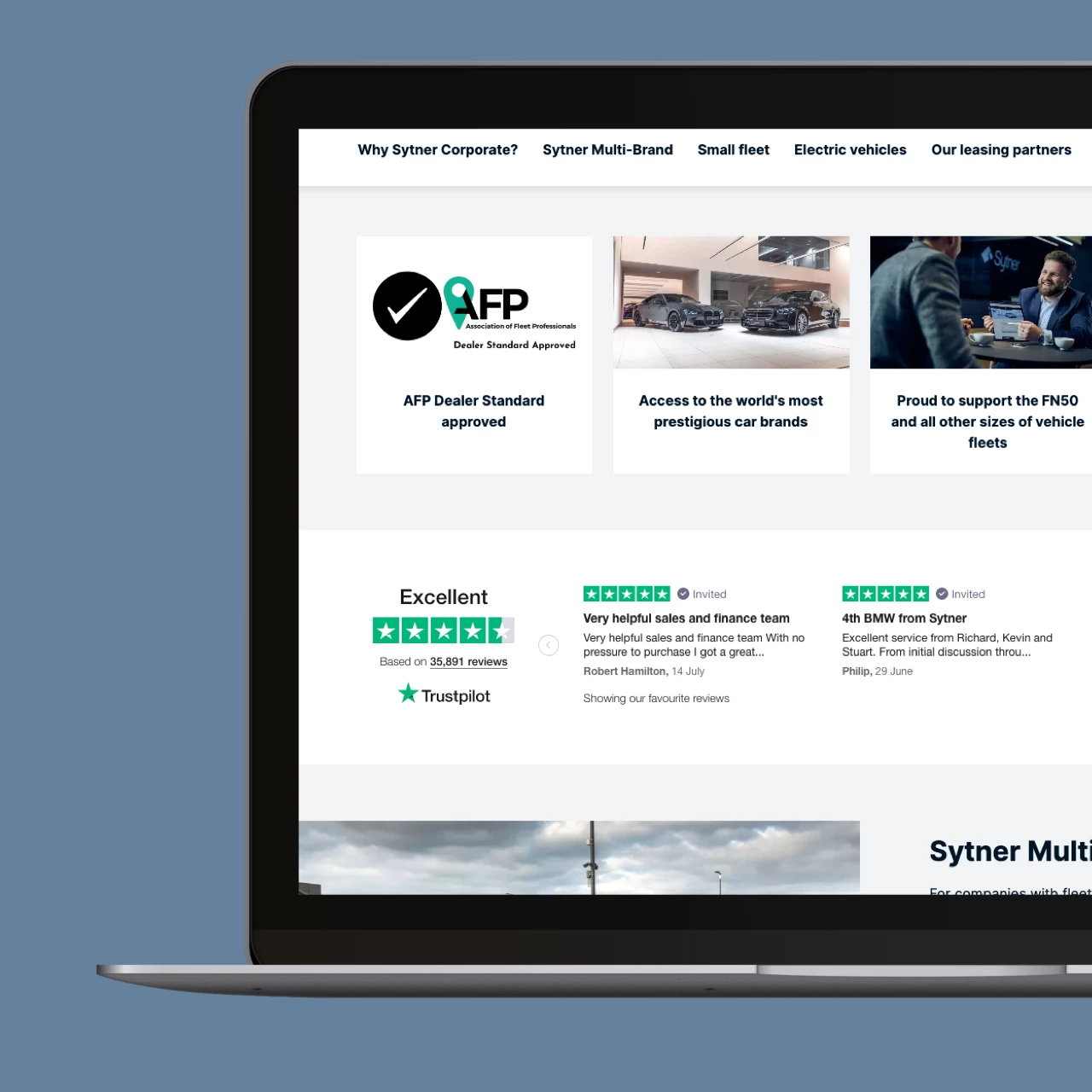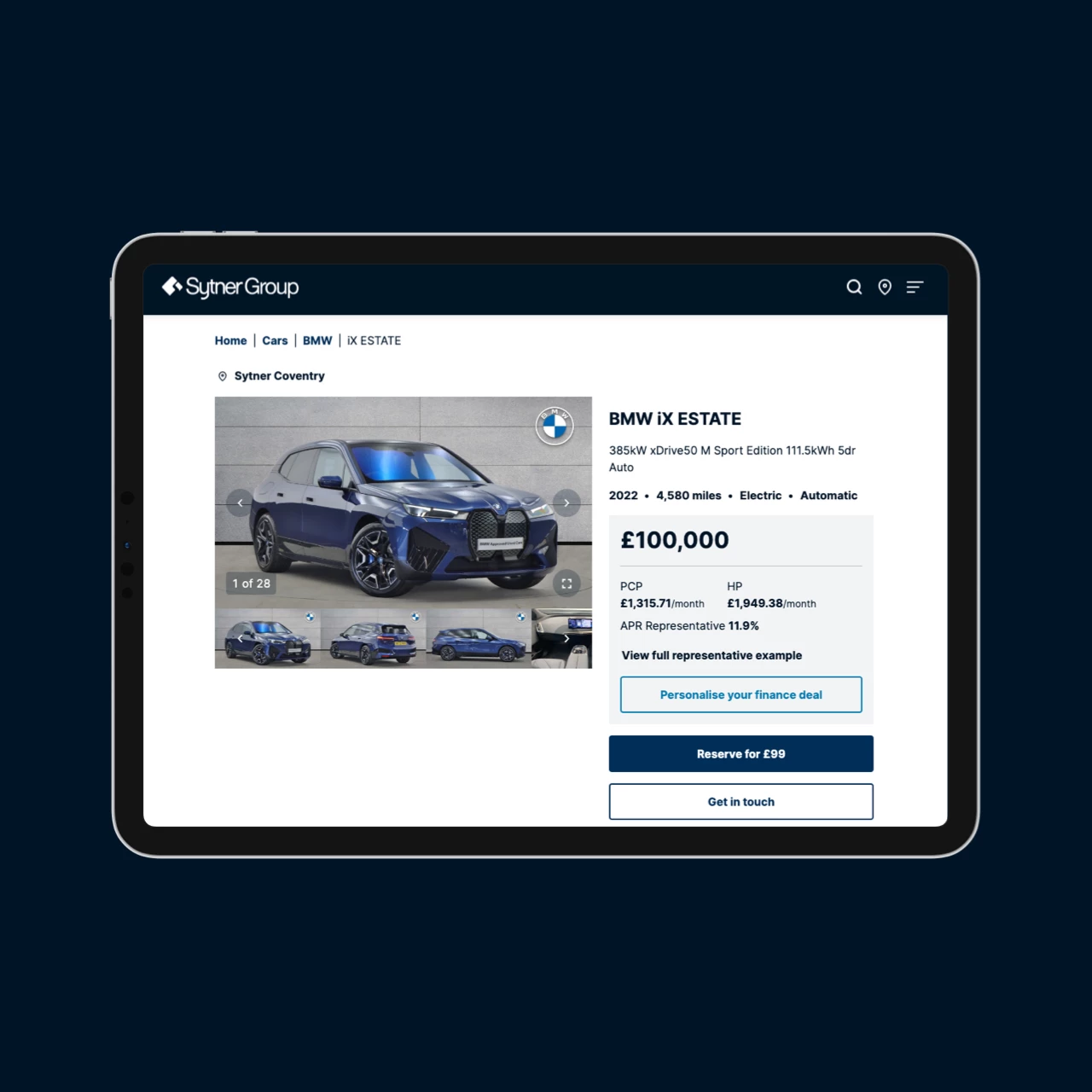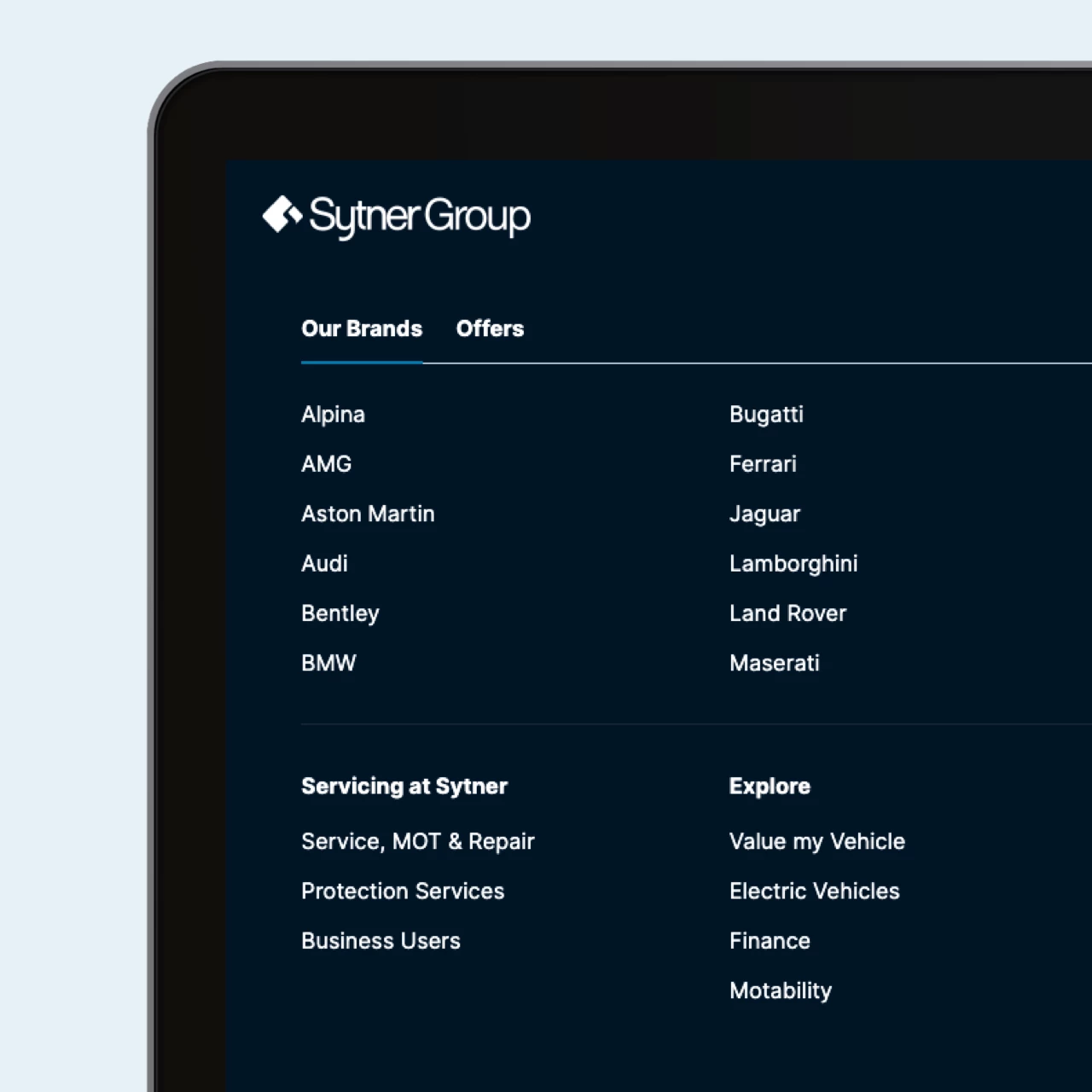 The future of car sales
A project like this - several phases, much external disruption, feedback sessions and workshops – demands deliverables that meet deadlines and achieve KPIs, whilst leaving room for creativity.
The hybrid online purchase function is a great success, ushering in a new era for Sytner's approach to car sales. With the new user journeys come a design system that ensures longevity and a website fit for a new age of customers.