National Centre for Earth Observation
Celebrating Tim Peake's year in space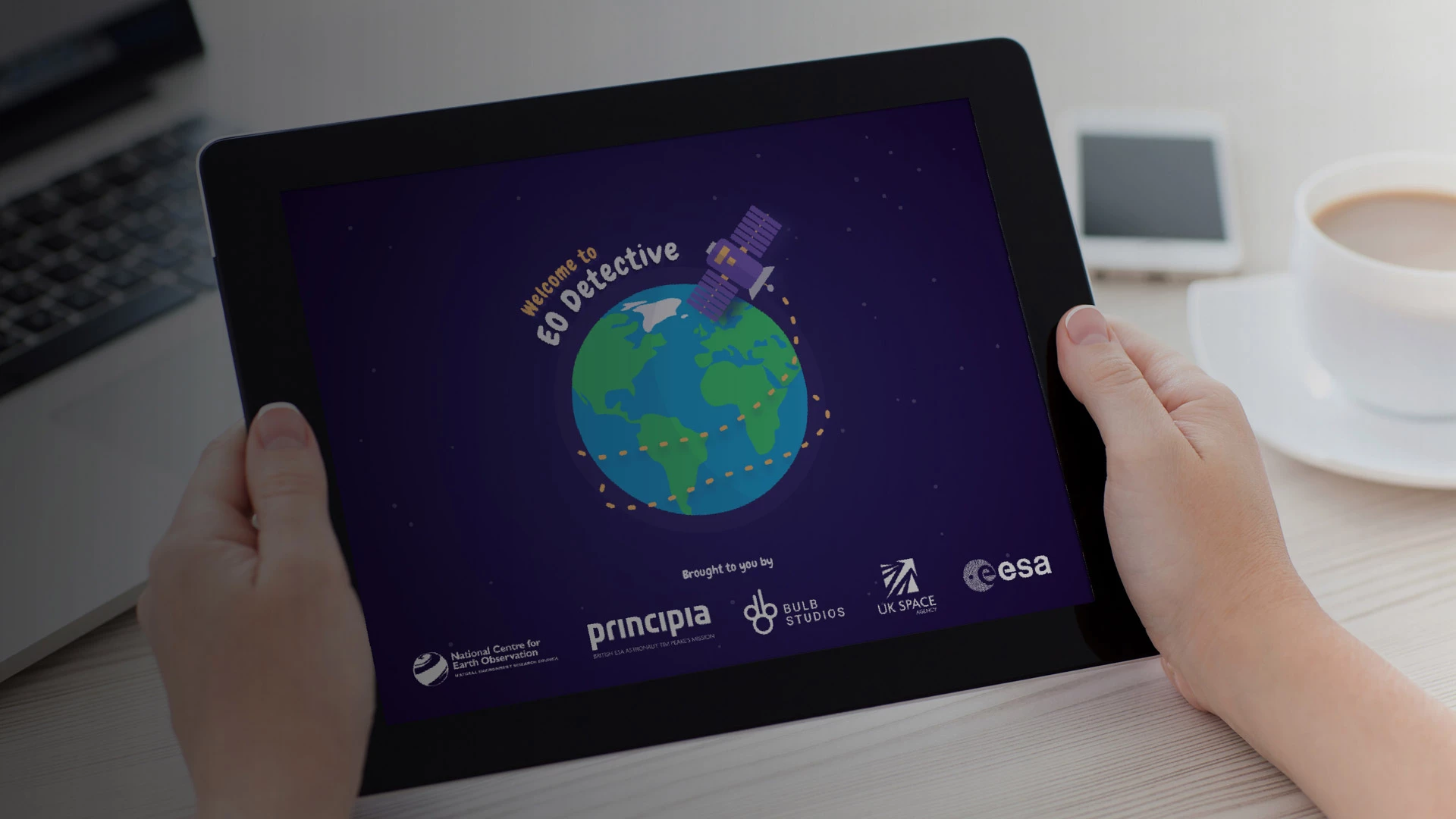 The National Centre for Earth Observation wanted to encourage young children to learn about Earth observation through fun, educational games.
The Brief
The NCEO had a collection of images from ESA, NASA and Tim Peake's Principia mission onboard the International Space Station which they wanted to use to inspire the next generation into a career in the space industry.
Using these images, we were tasked with creating a fun game that would educate primary school children on what Earth Observation can reveal about our planet.
Our user experience and user interface designers held many discovery workshops to identify the methodologies and approach that we would use to bring these amazing images to a new audience.
Our Approach
We explored different concepts, game mechanics and reward patterns as potential avenues to engage young people with rich content, as well as providing players with a sense of pride and accomplishment as they progress through the game.
With our concepts, we ran a small user trial with children aged 7-11 (KS2) to understand whether they would enjoy the games and were engaged with the content.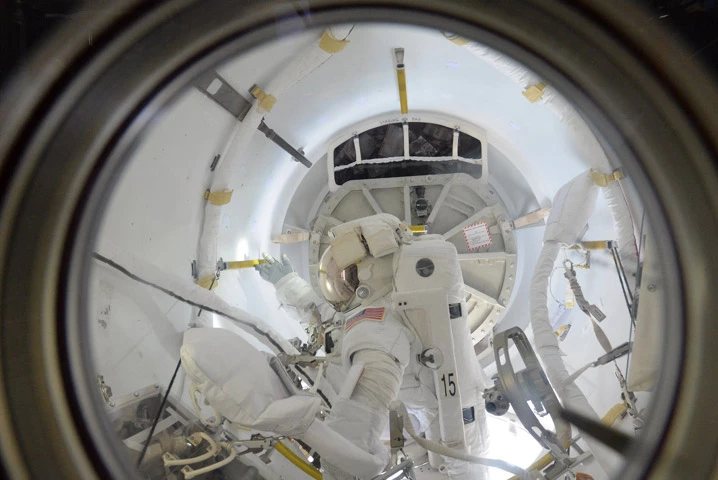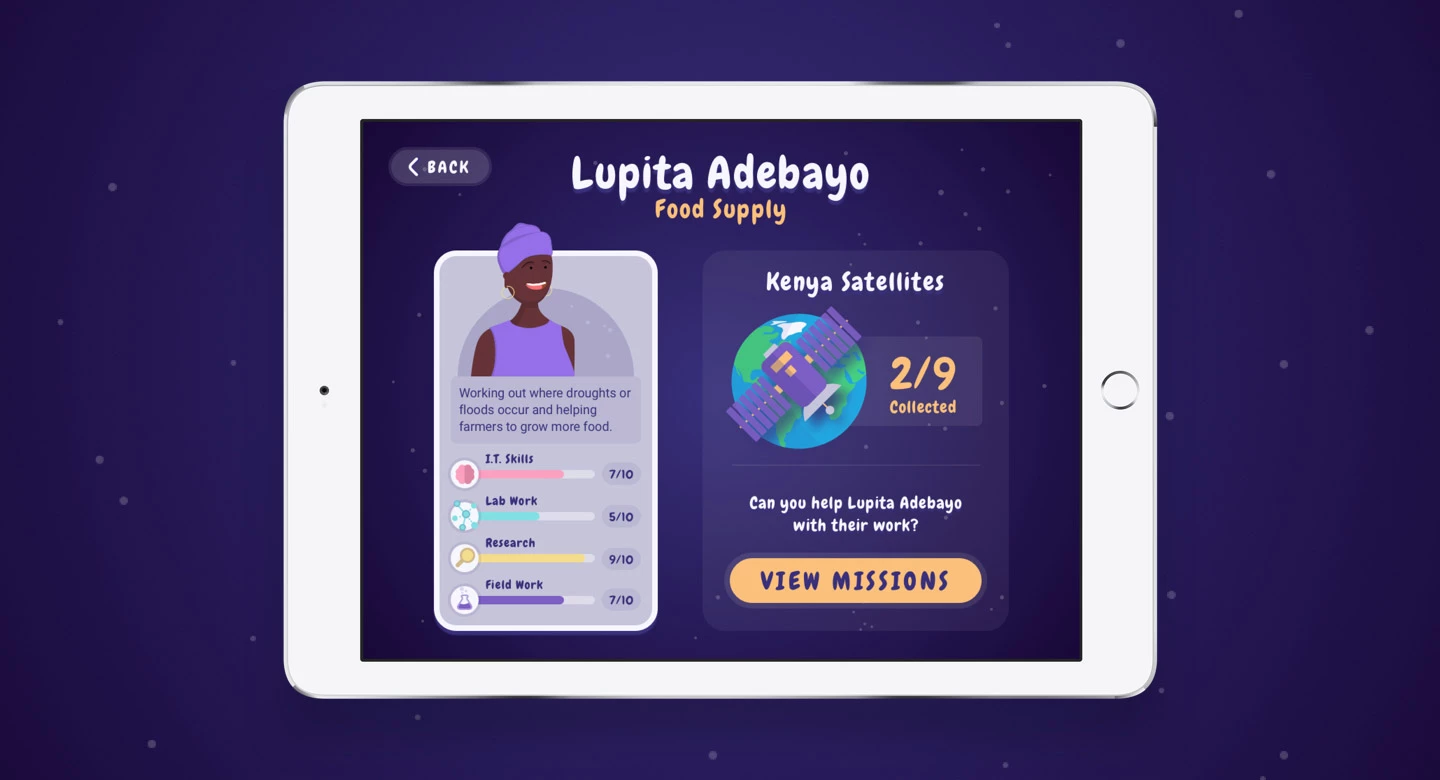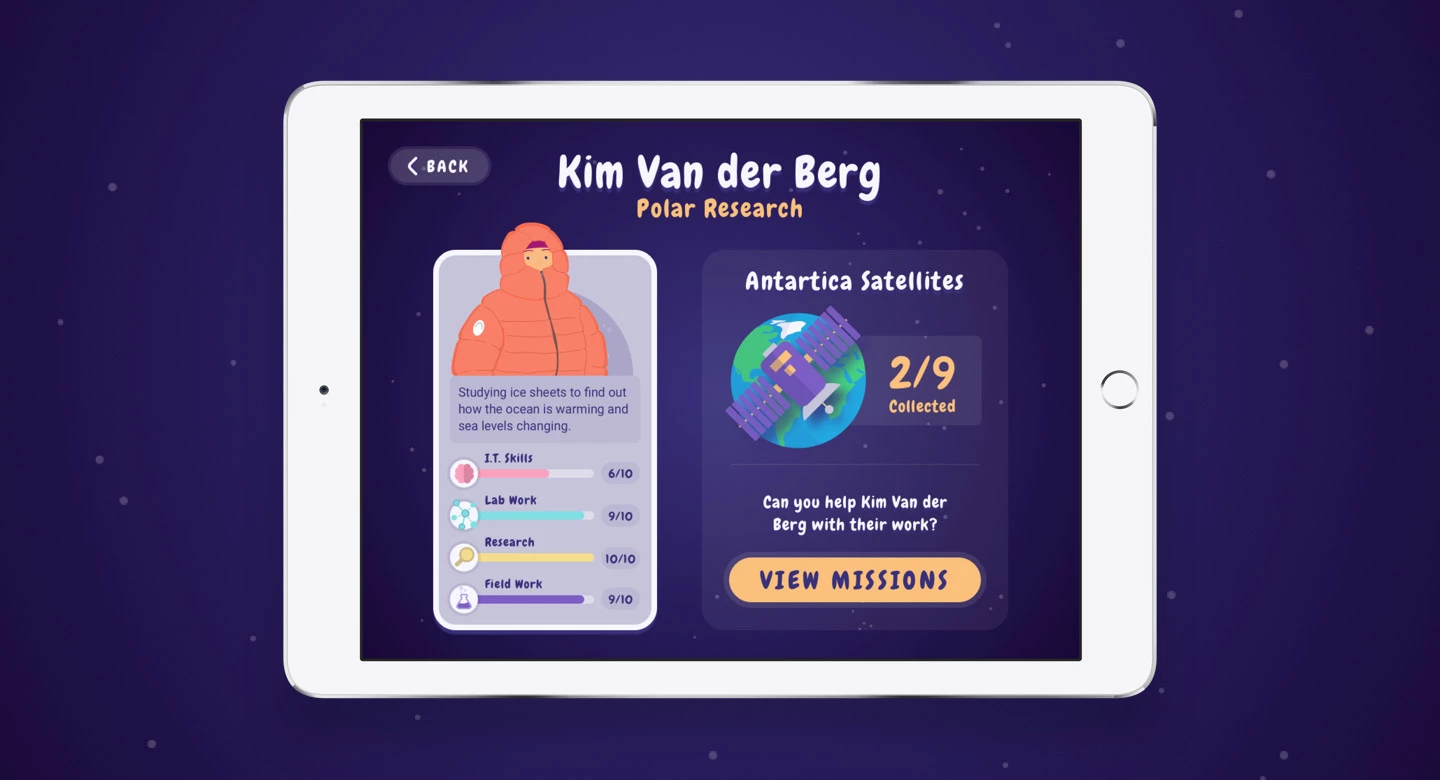 UXing for kids
We spent time researching how to design for children. As we delved into the details, we became aware of a number of important factors that we needed to consider. One of those takeaways being, interactive elements should feel tangible and provide meaningful feedback.
As we developed a breadth of research and built an understanding of our audience we produced a sitemap and set of wireframes. We iterated on the wireframes until all our stakeholders were satisfied - both adults and kids alike!
Educational and engaging
The game structure is fairly straightforward. Users visit different locations around the planet, completing a range of missions from different Earth Observation staff members.
As they complete missions, they collect satellites. Once all the satellites are collected, they are inducted into the Principia team; just like Tim Peake.
The app was designed so new content, games and imagery can be added, thus expanding the game and ensuring continual engagement and learning.
iOS development
The development process involved adopting a number of iOS development tools, including Realm database, which saves users data between app sessions, meaning users can never lose those precious satellites.
Deployment
Installing Firebase analytics allows in-depth reporting regarding user engagement levels and other important analytical data. Our adoption of ReactiveX ensures the codebase is fast, robust, easy to modify and reactive, making sure we offer the best experience for all users.
If we could measure happy faces
The response to EO Detective has been amazingly positive. Our skills in user research, interaction design and iOS development has helped us strike a balance between creating a game that is educational as well as entertaining. Visit the App Store and download the game now.