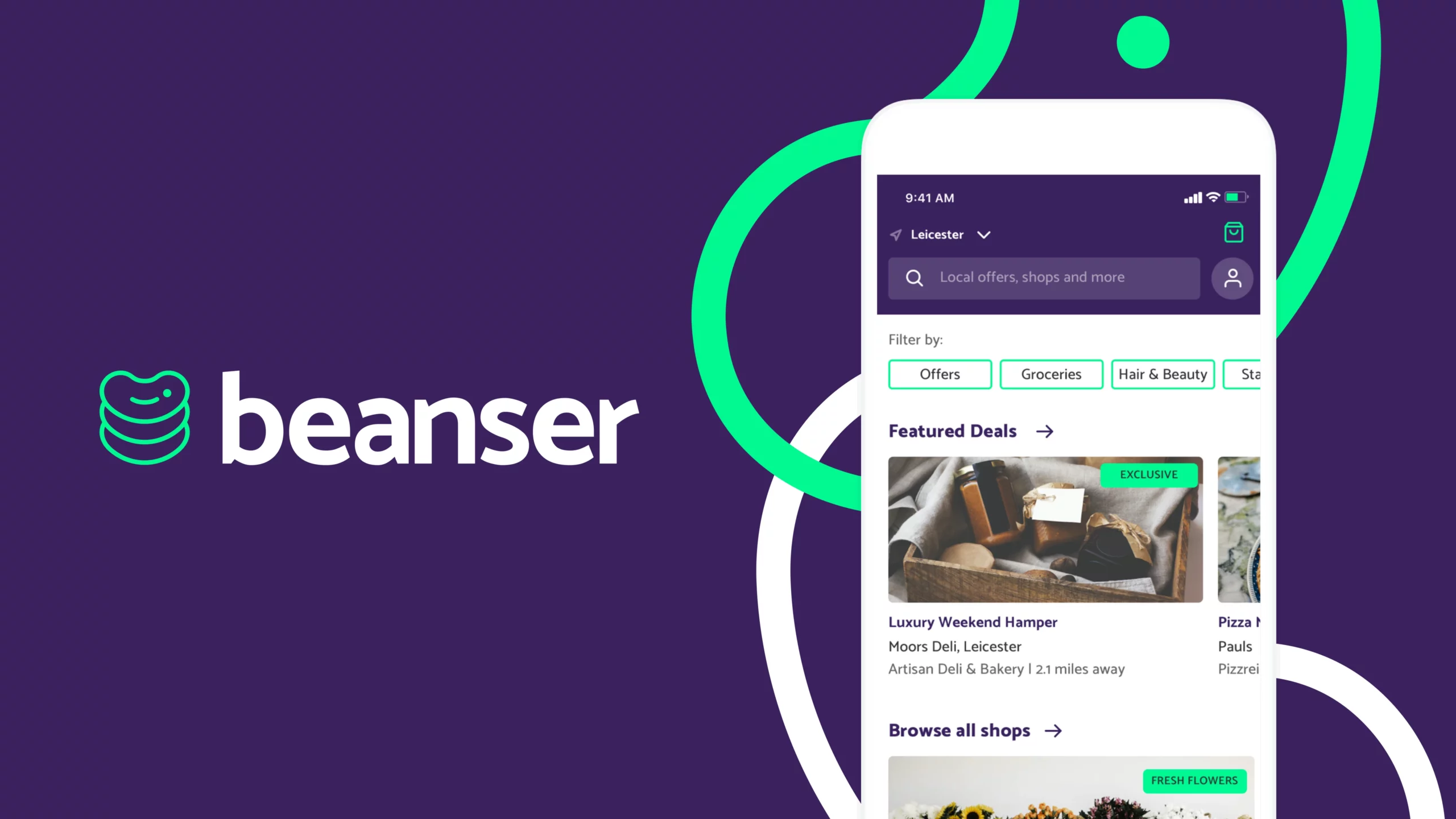 The need for great local ecommerce
High streets around the country were hit hard by the pandemic. There were two distinct shifts that happened in shopper behaviour. We got used to ordering online more. And because the shops were shut, we wanted to support more local businesses.
There was a clear need for something that satisfied both of these trends. A platform that helped small, independent businesses make more sales to people comfortable doing their shopping from their sofa.
An app for post-pandemic shopping habits
We partnered with Beanser to bring Leicester and Leicestershire an app marketplace that listed the products of local independent businesses, allowing users to purchase from different businesses at the same time, whilst paying one delivery fee.
A high street shopping spree on your phone. Get flowers from the best florist on the other side of town. Get locally brewed beer alongside a birthday card alongside a pack of artisan chocolates for Dad's birthday.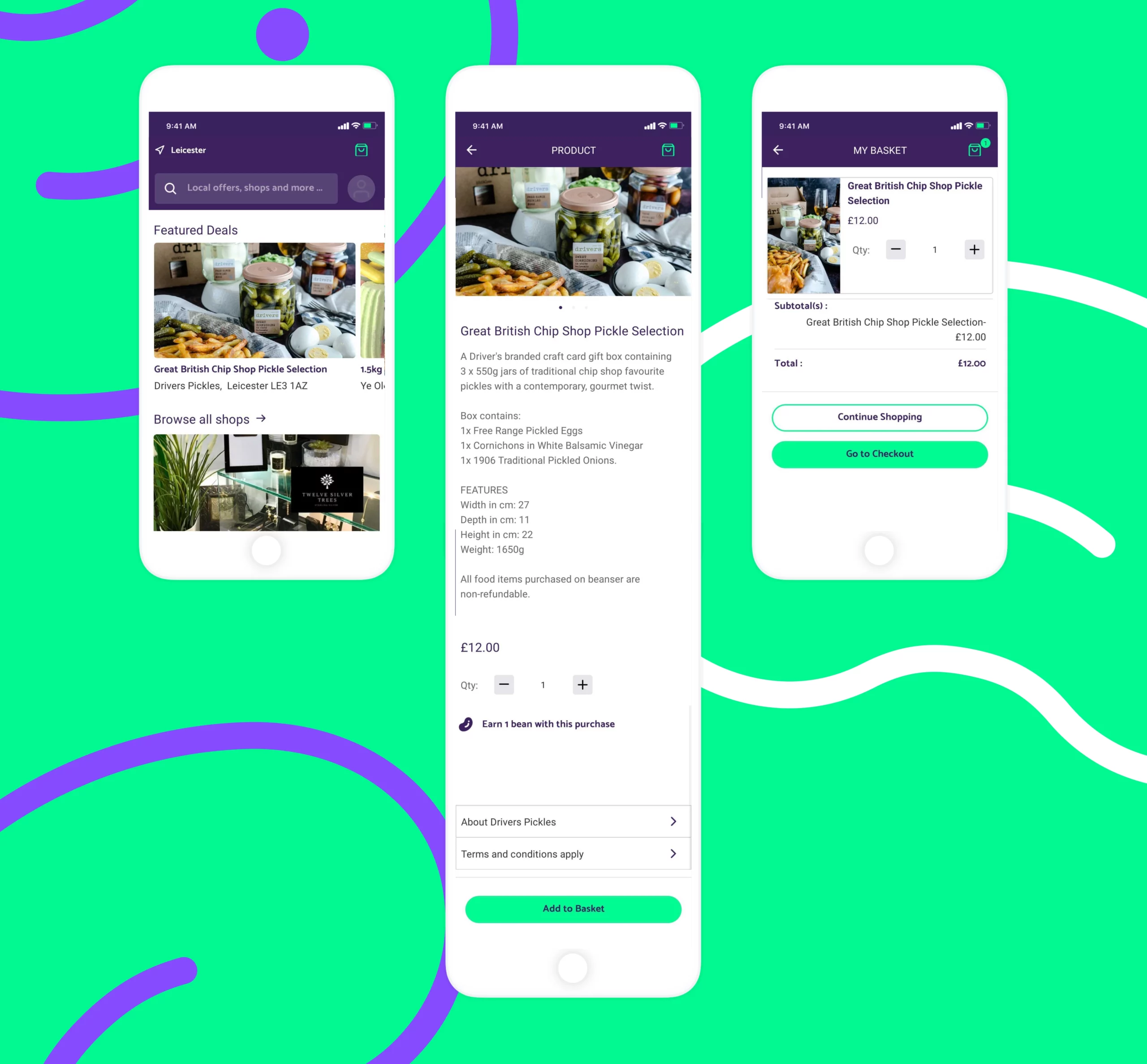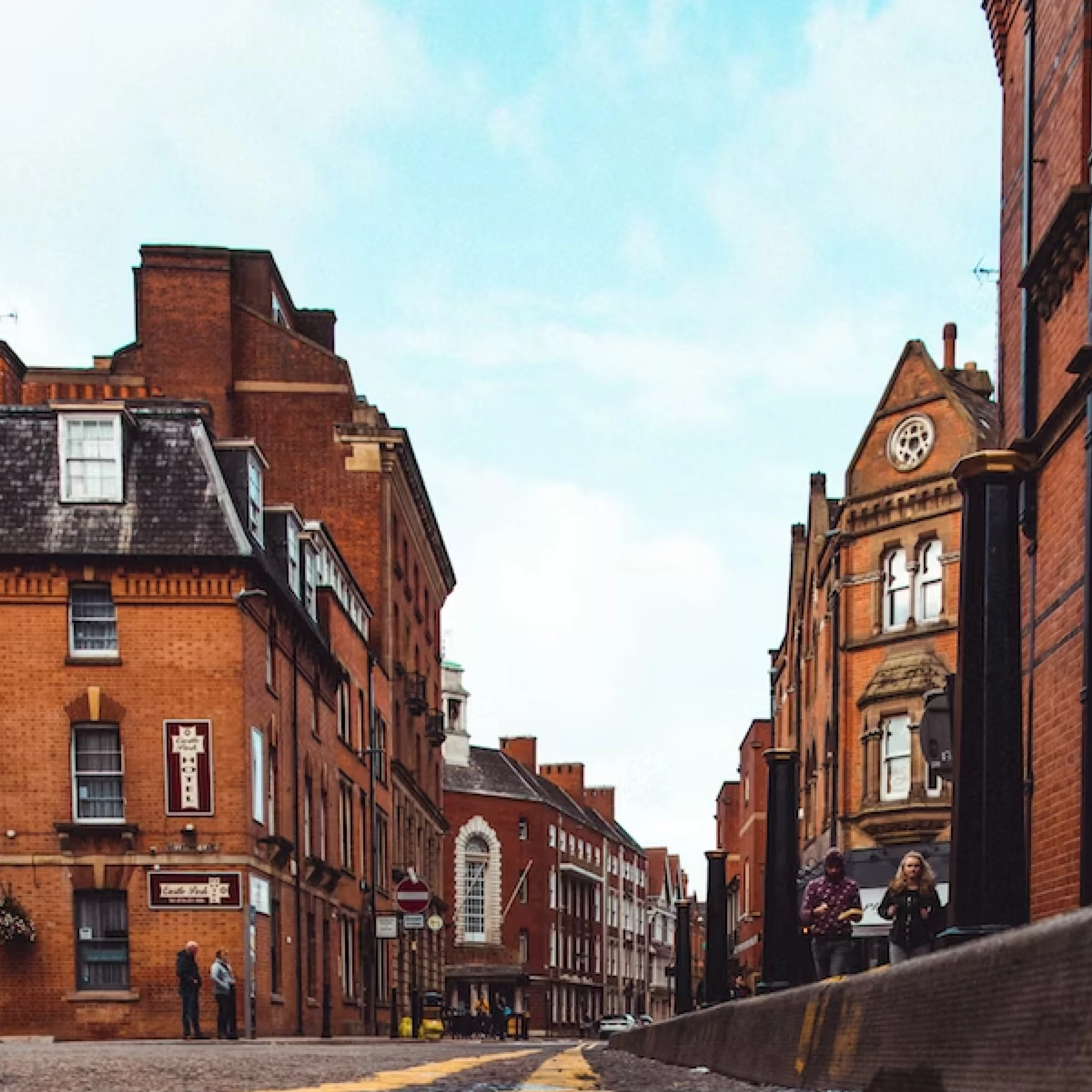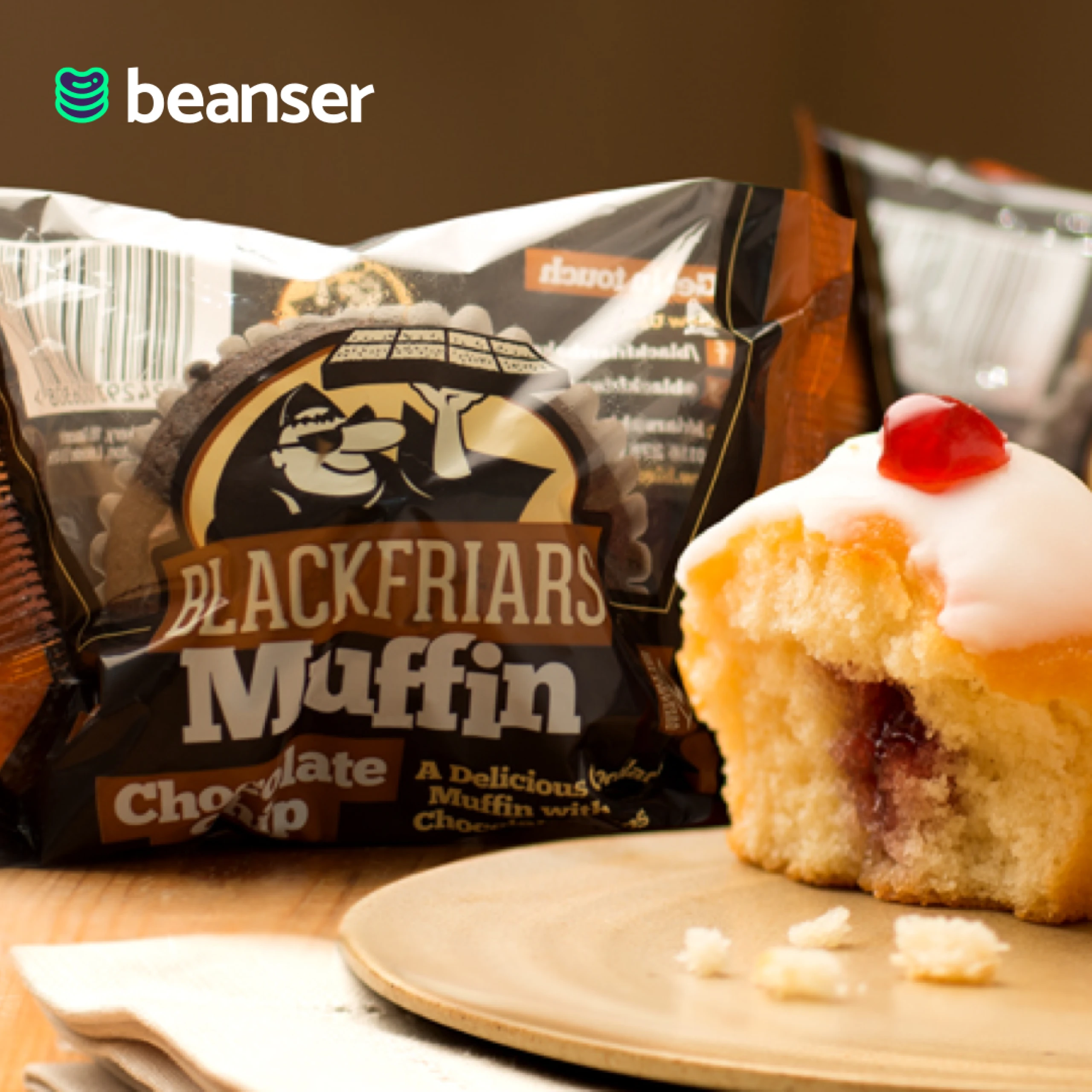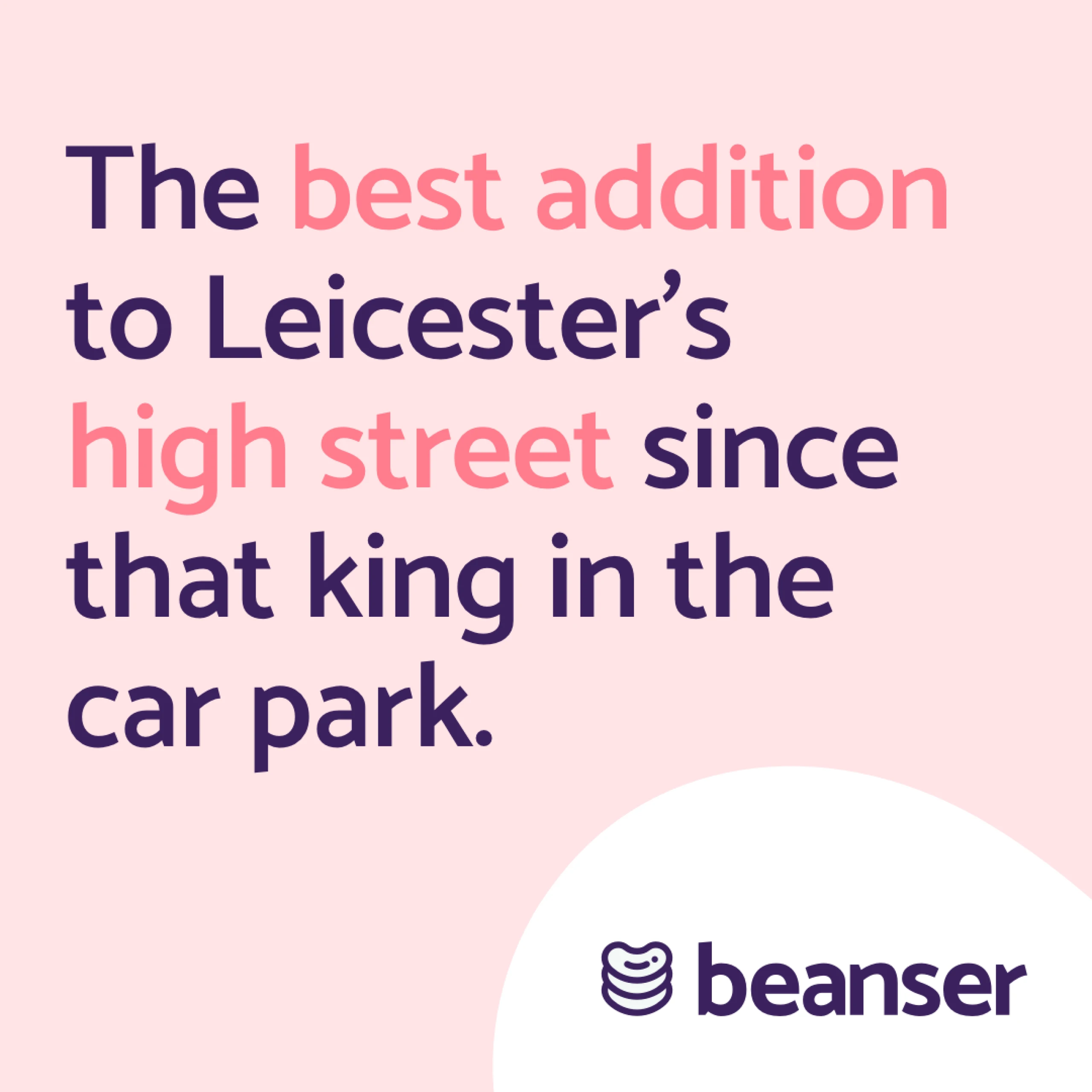 A local brand identity with a tech feel
The idea was set in place. What Beanser now needed was a brand. Something playful, local and trustworthy. A sense that when you saw the colour palette and the logo and the typeface, you got the idea that this app was a modern, professional force.
The slogan had to be simple – a few words that looked at home on a van as much as on the app store. The tone of voice had to be colloquial – inherently savvy with Leicester slang and culture. Beanser is a local who is ahead of the curve and cares about their high street.
The most important, unique challenge faced was creating a brand identity strong enough to be adapted to van signage, parcel packaging, app motifs, website visuals and social media.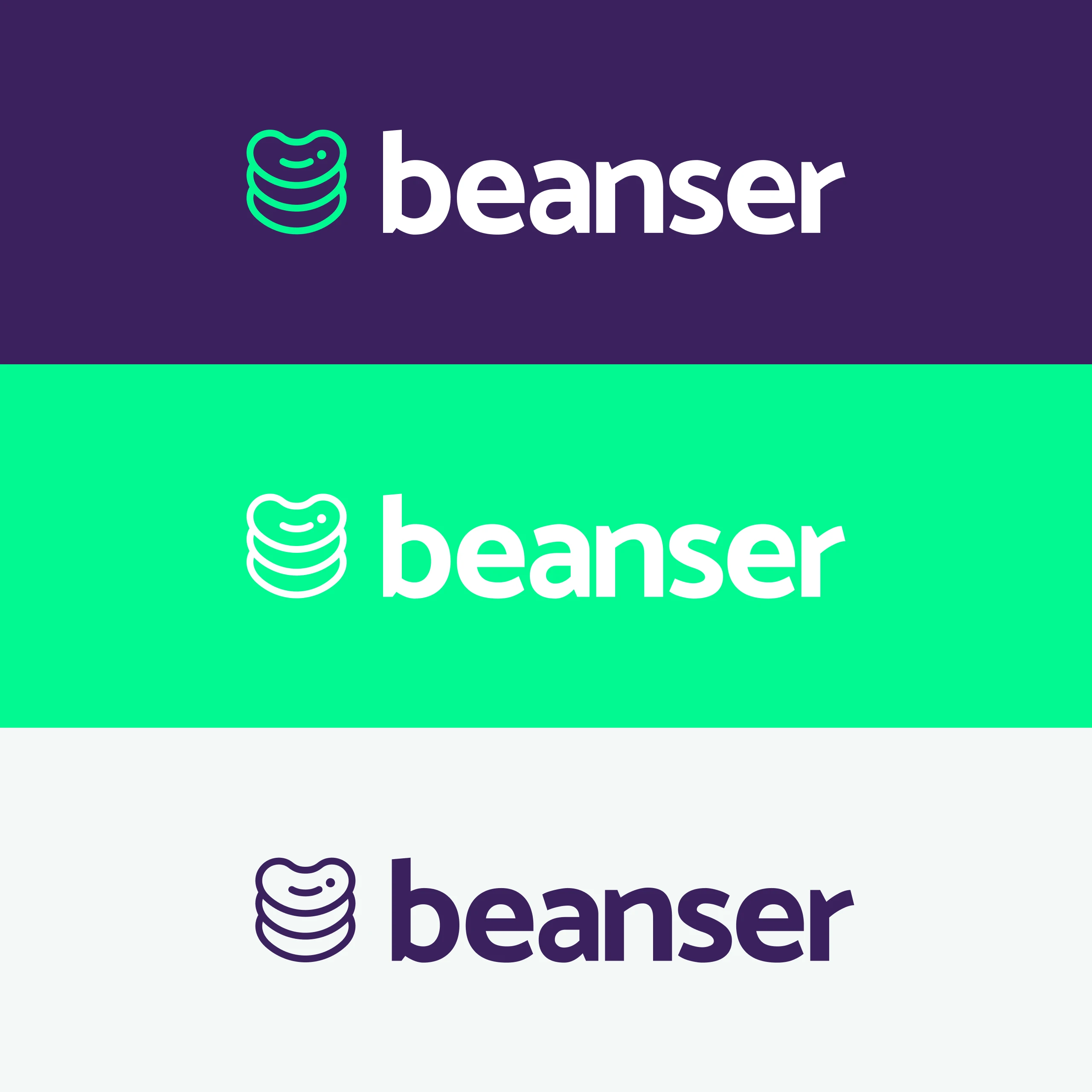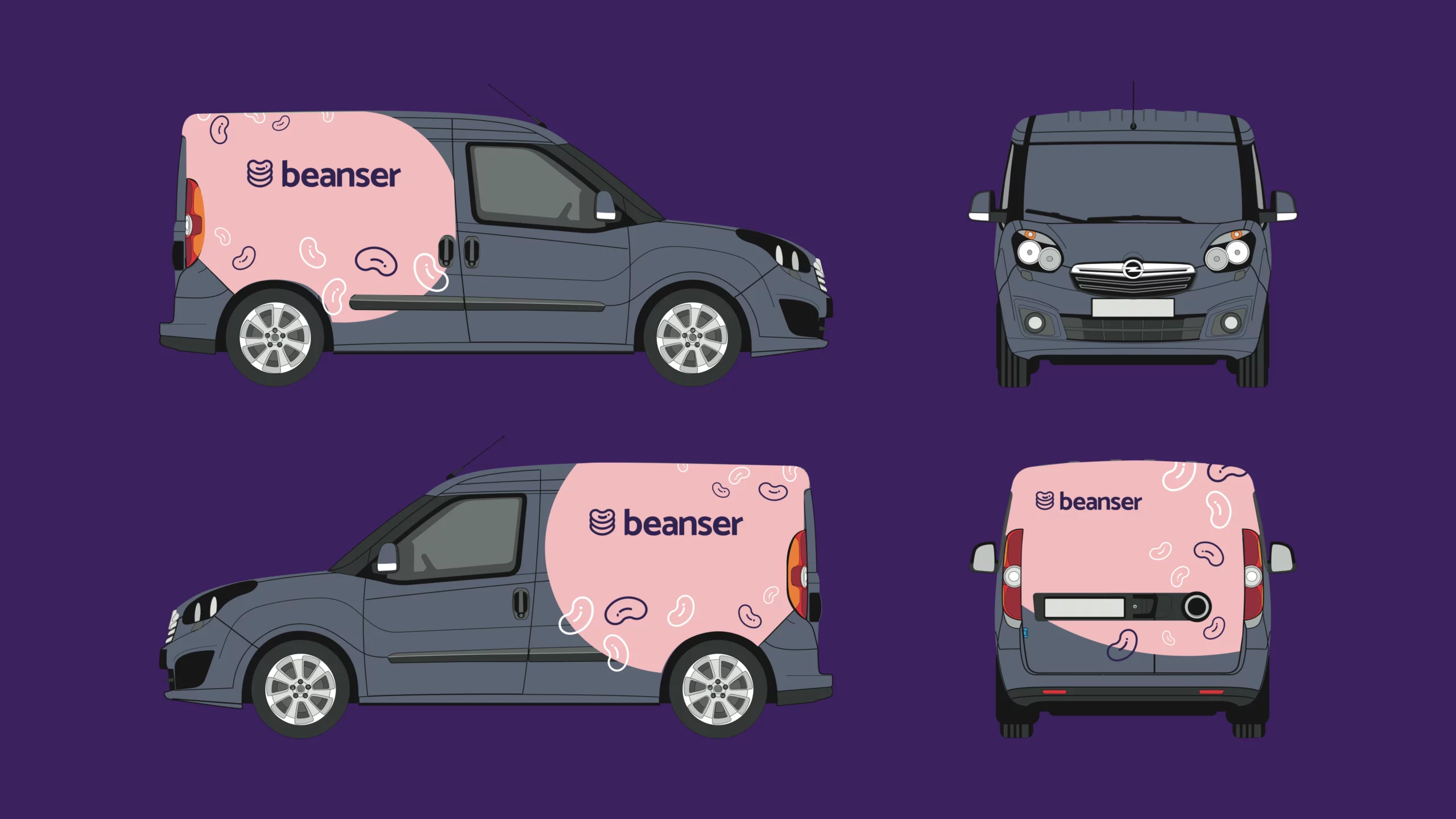 UX design and Native app development for the long-term
The application needed to cater to many different parties. Users buying on the app. Businesses selling on the app. Drivers picking up and delivering orders. Internal Beanser staff monitoring traffic and purchases.
Beanser was not only a development project that required (and continues to require) user research and new techniques, it was also a huge UX design challenge.
The marketplace needed to work like a virtual high street, showing all shops in one place, as well as giving users the ability to search for any product on the system. The app's front page needed to highlight special deals and categories. Checkout had to be seamless, clear, and reliable.
And this didn't only apply to the app. Our designers and developers also worked closely with the Beanser team on an admin panel for businesses to track app orders, as well as a comprehensive online courier service system. The dashboard needed a simple UI with a user experience that made business tasks and transactions as fast as possible, for business owners on the move.
The app, and the supporting ecosystem of tech, built a strong, scalable infrastructure to launch within Leicester and Leicestershire.
Targeted marketing with heart
The challenge of marketing Beanser meant researching and workshopping a set of target demographics. We focused in on particular geographic locations within the city and county. We compiled copy that fed into our local knowledge.
Local SEO led the copywriting process, where business pages and blog posts were integral to establishing a site present in searches for a variety of local amenities and physical shopfronts.
An outreach campaign across social media and email went for the businesses first - hyper-targeted and speaking their language. An omni-channel approach brought a community of artisan, premium independent shops that contributed to Leicester's small business community to the platform.
Organic content grew social media followers by over 600% in the run up to launch. Paid campaigns to shoppers followed suit, expanding Beanser's reach to nearly 100,000 Leicester locals and students.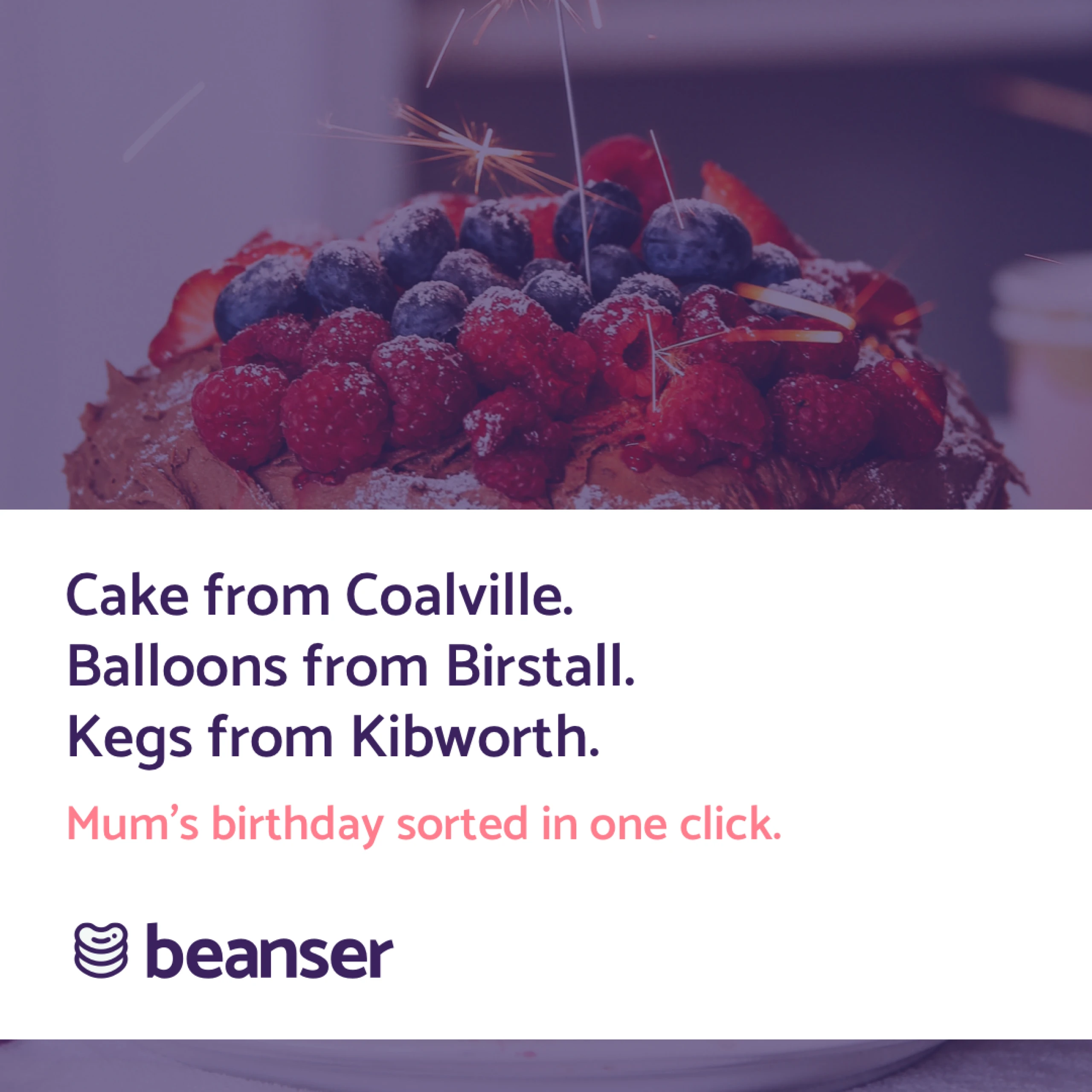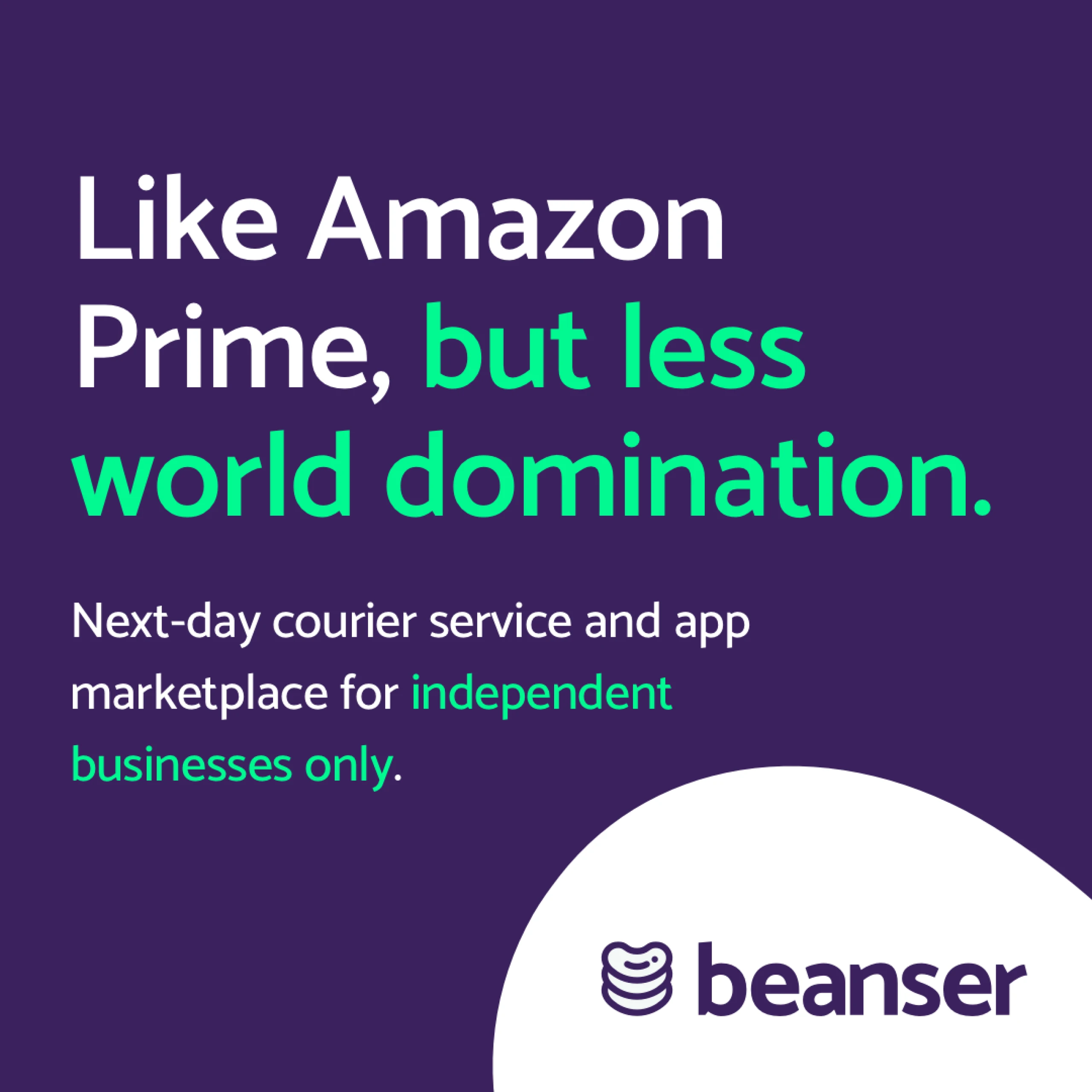 Launching to Leicester's early adopters
The launch of beanser strategically turned buzz into downloads. With our support, Beanser launched in co-ordination with Leicester influencers and relevant organisations who worked closely with the independent business community.
In the following weeks, orders began coming in and Beanser's ecosystem made a complex process simple for all parties. The Beanser team managed to schedule deliveries around an integrated booking and payment system that automated almost everything.
Leicester's high street delivery app
Beanser can expand across the UK and serve local business communities in various towns and cities. We can't wait to see this realised and continue to work with Beanser to develop the platform and market the brand with the growing roster of respected local shops.
As the app now begins to scale, the potential of the system is revealing itself and is testament to the strong, proactive partnership we have with Beanser. The mission to help the high street and bring independent businesses to new audiences is one we care about deeply.