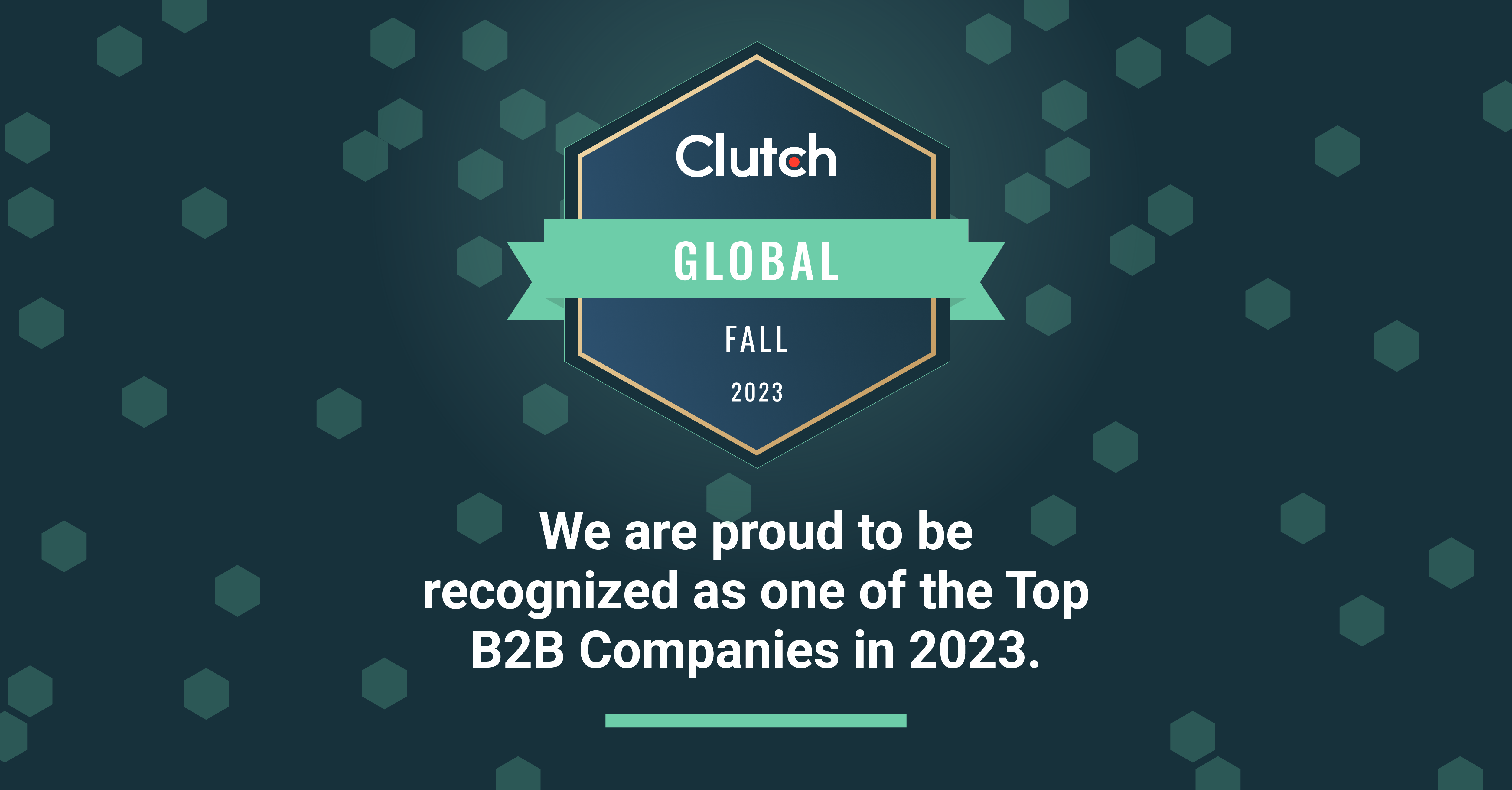 Bulb Studios #ClutchGlobal #ClutchChampion 2023
We're delighted to have been awarded the 2023 Global Award winner and Clutch Champion winner for B2B Digital Design and Development services on Clutch, the leading global marketplace of B2B service providers. As a double award recipient, we rank among Clutch's top 10% of companies.
We were selected for our industry expertise in Digital Product Design & Development and our ability to deliver based on client feedback published on Clutch.
Digital design partnerships
The award is entirely down to our fabulous team and wonderful clients who work so hard together to deliver consistently excellent client work.  Congratulations and huge thanks to everyone we've worked with over the last year.
Digital Design for B2B clients
Jim Willis, our Managing Director was thrilled with the news and said "The voice of our customers in their reviews on Clutch is what drives these awards and so we thank everyone who has given us valuable feedback and worked with us during 2023, together we've created remarkable work and broken new ground in the rapidly evolving world of digital product design and development".
Bulb Studios in the top 10% of B2B digital design agencies
"We are thrilled to showcase the incredible success of leading companies worldwide on our platform," said Sonny Ganguly, Clutch CEO. "Their dedication to delivering outstanding services has not only contributed to their own success but has also empowered countless clients to thrive. We aim to highlight this year's industry frontrunners and facilitate connections for Clutch users seeking top-notch services tailored to their specific needs – Bulb Studios is in the 10% of B2B companies on Clutch."
Your digital design and development team
To see our recent work and reviews on Clutch, take a look at our profile here: https://clutch.co/profile/bulb-studios#highlights
If you have a digital opportunity you need support in pushing forward, have digital challenges that you need help to overcome or you'd simply like to chat through your digital footprint, roadmap or strategy with a friendly expert team that is recognised on a global stage, then drop us a line to studio@bulbstudios.com or book a FREE CALL with Jim here: https://bulbstudios.com/contact/. We'd love to talk through the ideas and requirements you have for your digital product – speak soon.